Back to posts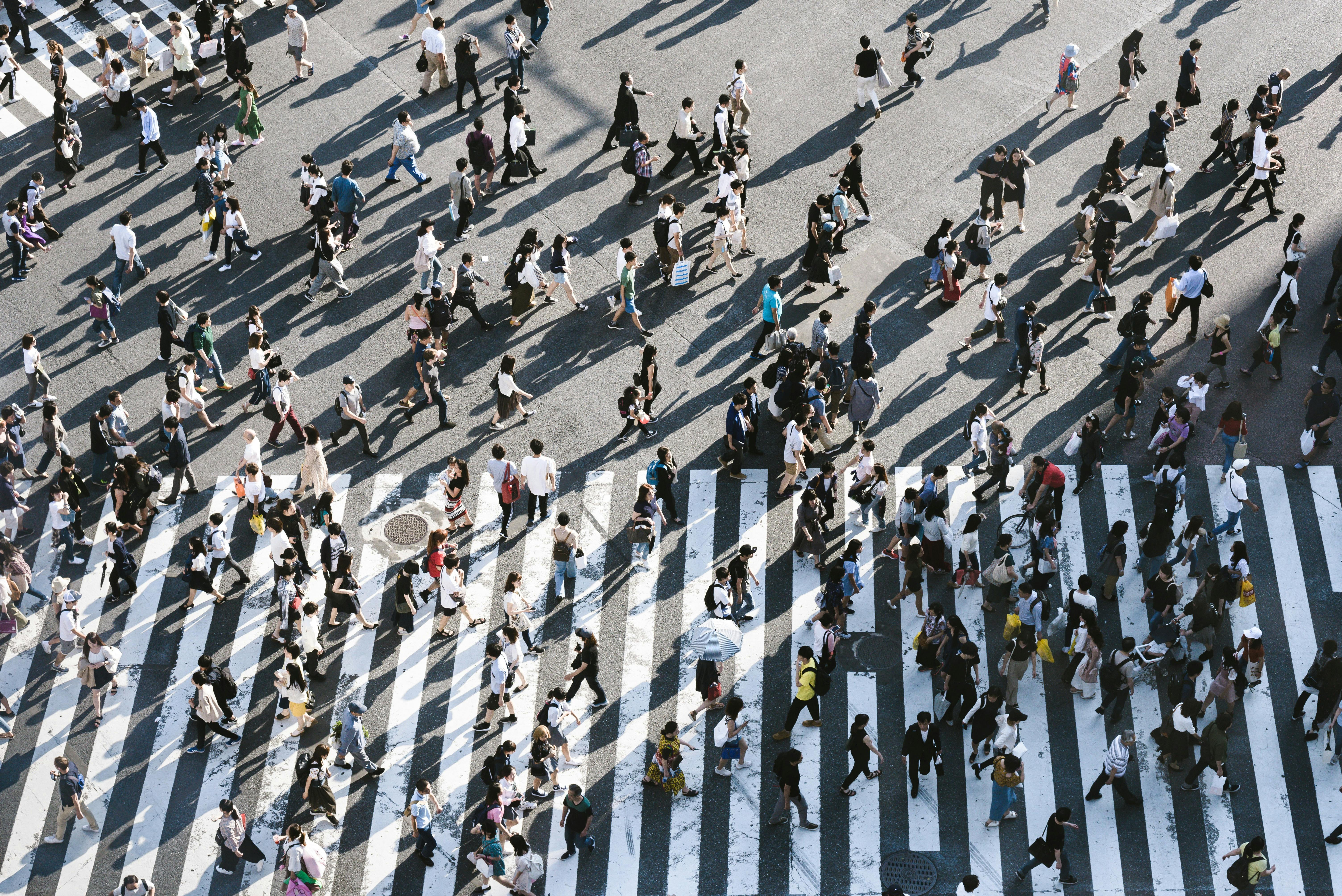 Commercial Office Update - Melbourne CBD Worker Activity Declined in July
August 3rd, 2022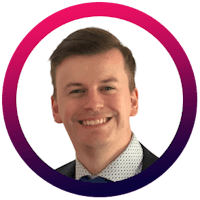 Andrew Fyfe
With the click of a button, subscribers to propella.office can now track the Worker Activity for individual office buildings on a weekly basis, as well as keep track of weekly changes in office Worker Activity across Melbourne.
While Worker Activity is an index, and not a percentage of occupancy, it's interesting to compare Worker Activity to the last Office Occupancy survey by the Property Council of Australia (PCA). The PCA's Melbourne office occupancy rate lifted only slightly from 48% in May, to 49% in June.
Similarly, at the end of June 2022, propella.office's Worker Activity Index for the Melbourne CBD was sitting at approximately half of the pre-COVID peak observed back in November 2019.
The graph below shows the weekly change in Worker Activity for the Melbourne CBD from 1 January 2022 to the week ending Friday 22 July 2022.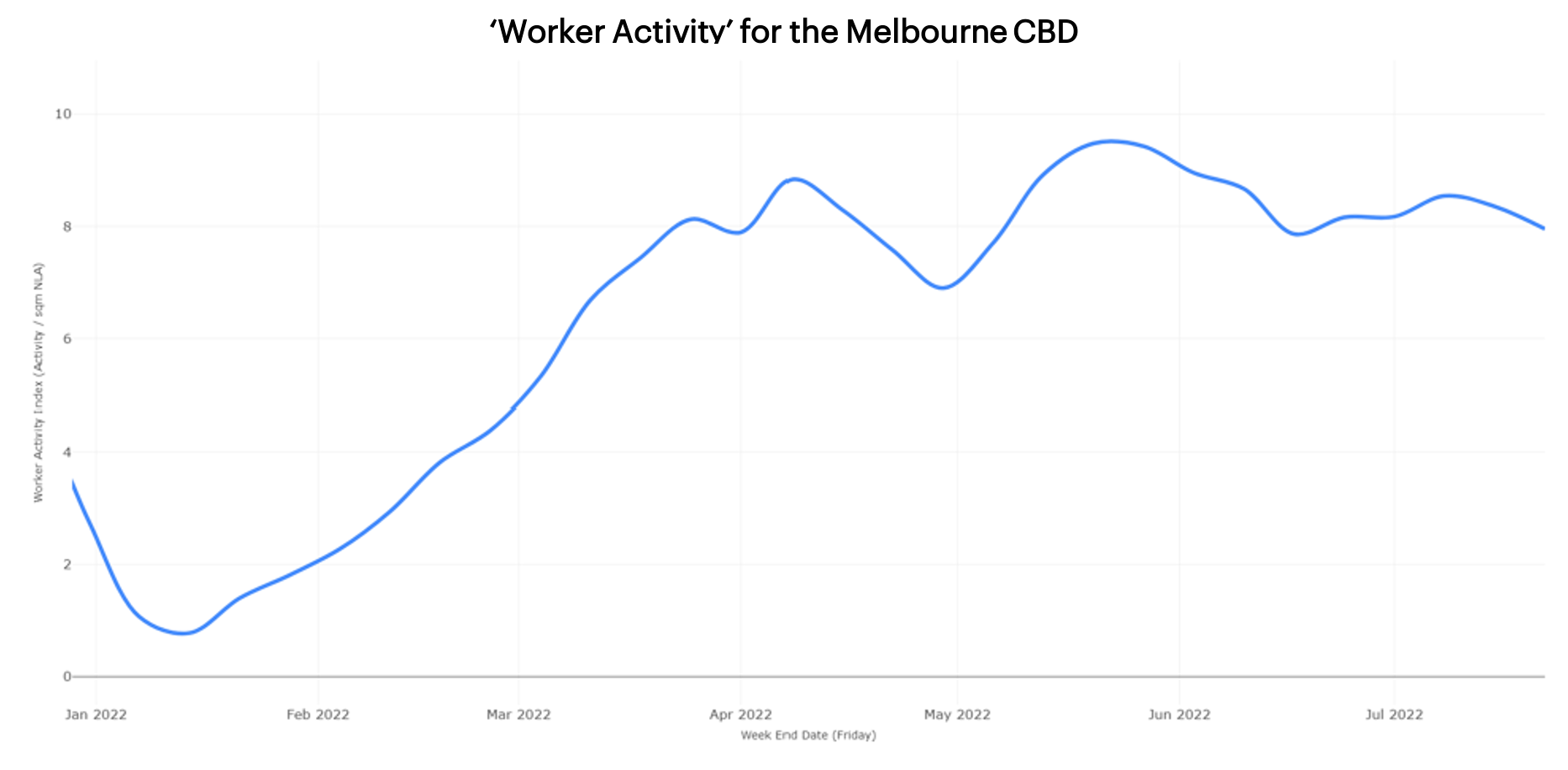 Throughout January and February 2022, workers were steadily returning to Melbourne CBD office buildings following their summer holidays. The rate of Worker Activity increased even further after 25th February 2022, following the removal of the public health recommendation for Victorians to work from home and masks no longer being required in the office.
A sharp decrease in Worker Activity was observed in April 2022 during school holidays, then began increasing again after the week ending Friday 29th April (noting Anzac Day was Monday 25th April).
For May and June 2022, overall the Worker Activity findings are consistent with the PCA's Office Occupancy survey estimates, showing that workers did indeed stall in their return to Melbourne CBD offices.
 Further to this, the weekly Worker Activity data in propella.office indicates:
the peak was in the week ending Friday 20th May (the Green section);
a weekly decrease until week ending Friday 17th June (Red);
a marginal increase up to week ending Friday 15th July (Yellow); 
then a sharper decline in the week ending Friday 22nd July (Purple).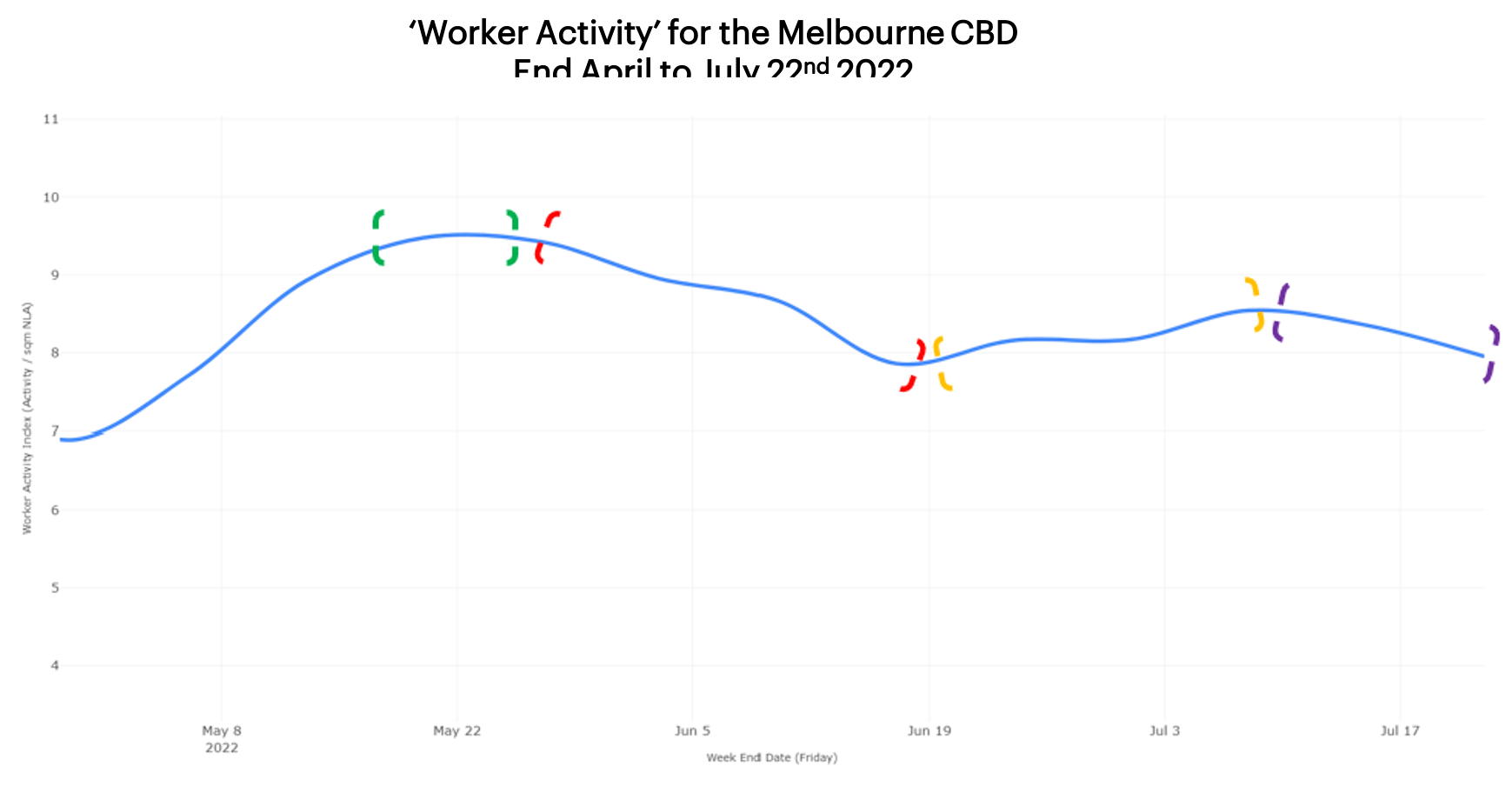 It appears that the increasing incidence of COVID-19 and recent change in national health advice is already contributing to a decline in Worker Activity in the Melbourne CBD.
A recent article in The Sydney Morning Herald outlined Telstra and Westpac's decision to advise staff to work from home. Decreases in Worker Activity at both 242 Exhibition St (occupied by Telstra) and 150 Collins St (occupied by Westpac) have been observed using propella.office. Worker Activity for the Melbourne CBD decreased by 5% between the weeks ending 15 July and 22 July 2022, whereas 242 Exhibition decreased by 18% and 150 Collins decreased by 14% comparatively.
Please contact us if you would like to see the Worker Activity for an individual office building or your whole portfolio, measured on a weekly basis from Sep 2019 all the way up to Friday 22 July 2022 currently (noting this is updated each week).