Back to posts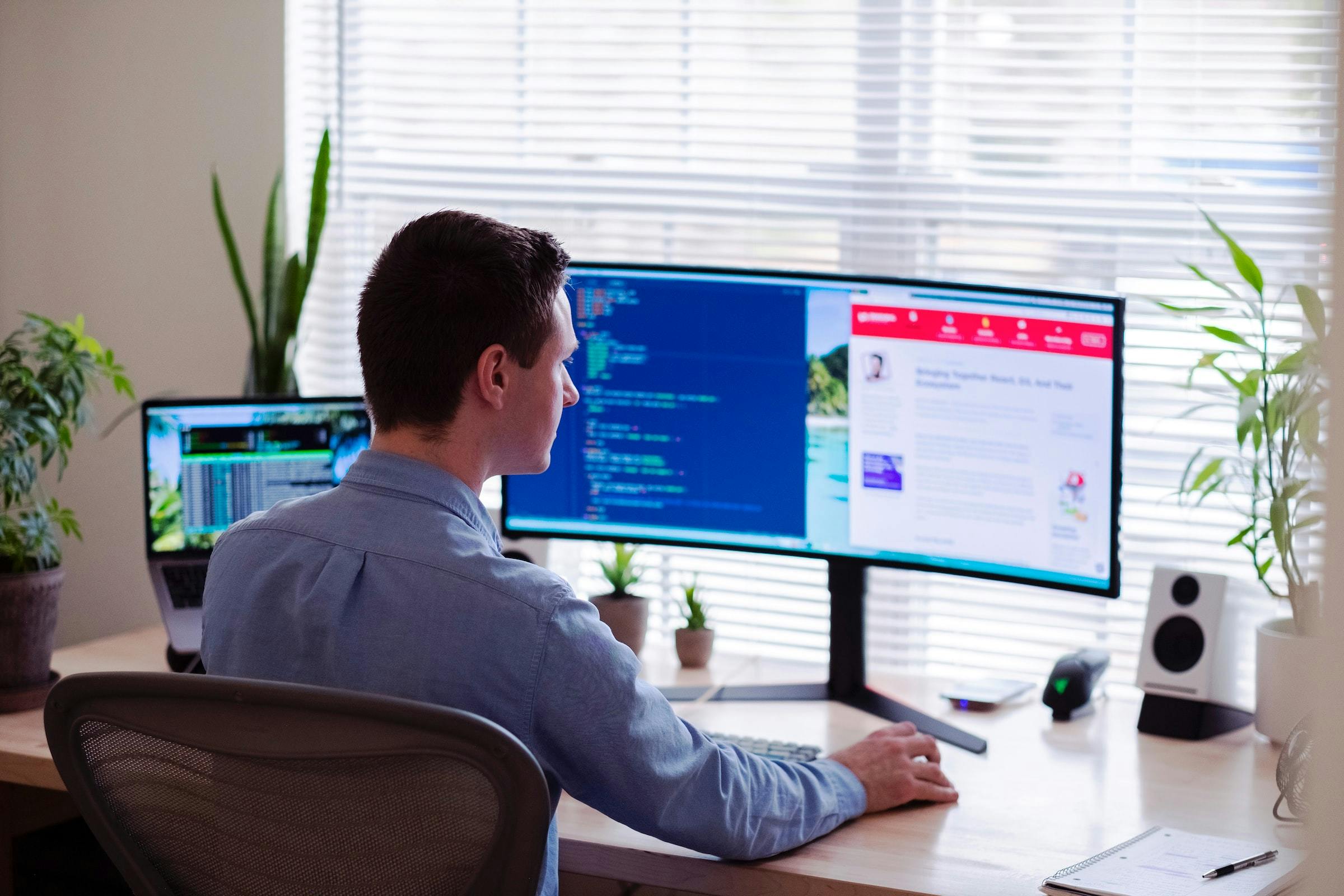 Hybrid Working and the New Normal
September 13th, 2022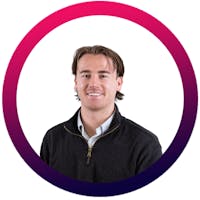 Connor Dixon
While Worker Activity is an index and not a percentage of occupancy, it's interesting to compare Worker Activity to the latest Office Occupancy survey by the Property Council of Australia (PCA). The PCA's Melbourne office occupancy rate slightly increased from 38% in July to 39% in August.
Through the different lens of Worker Activity, which is derived using Human Movement Data and our proprietary algorithms, we have observed a "stabilisation" in Melbourne CBD office buildings.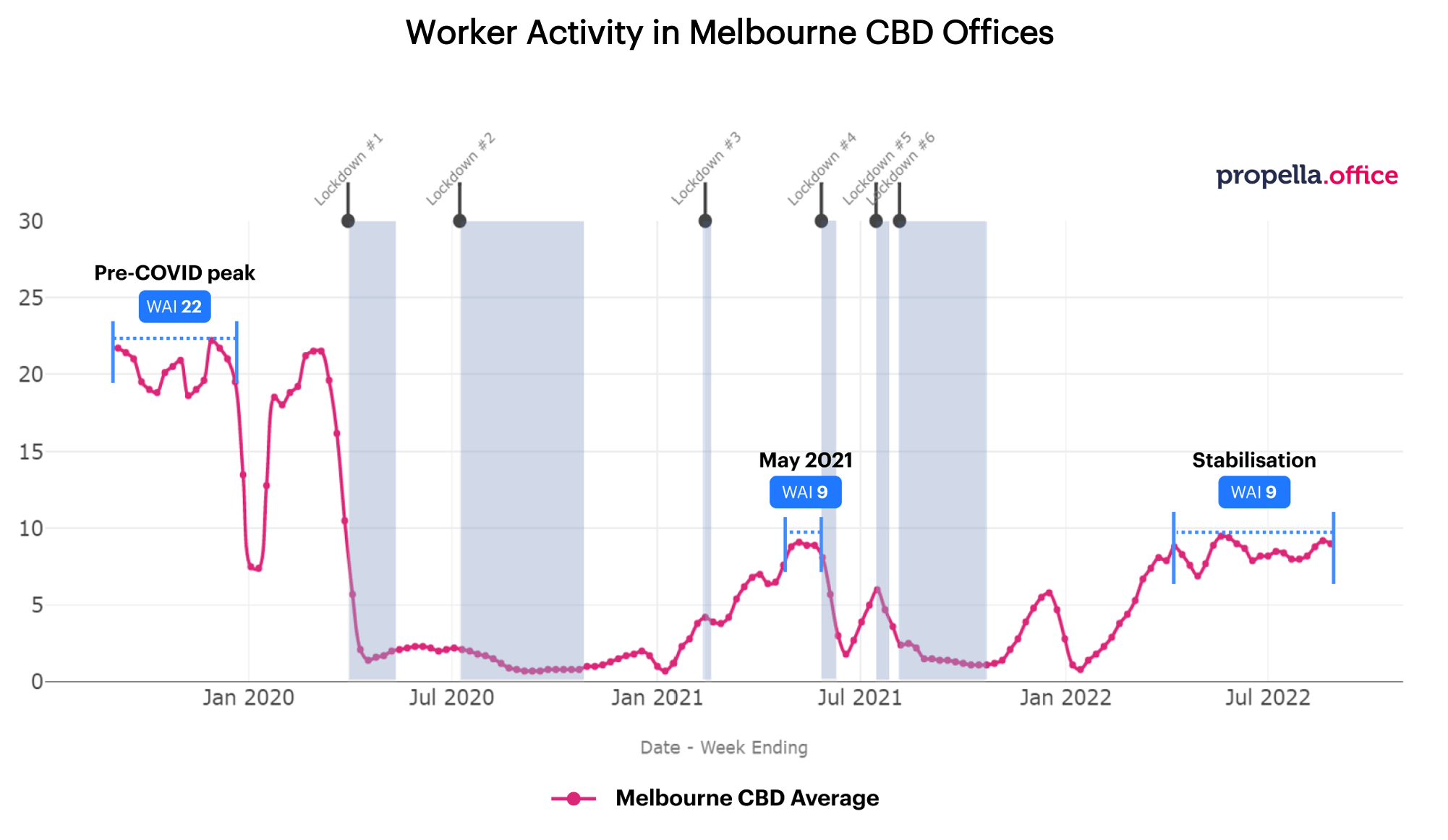 The average Worker Activity Index (WAI) during this stabilisation period is 9 and the Pre-Covid Peak was 22. If we convert this into percentage terms, the Melbourne CBD has stabilised at approximately 41% of Pre-Covid levels, which is similar to the PCA's recent occupancy estimates.
While impacted by Covid lockdowns, we have still observed seasonal fluctuations. We anticipate there will be an increase in Worker Activity as the weather improves and we approach the festive season.
Interestingly, the WAI peak in 2021 was also 9 (in May 2021 when we hoped the worst of Covid was behind us), which suggests this may be the "new normal" with hybrid working during our colder months.
This data is updated on a weekly basis. Subscribers to propella.office can track these trends and more themselves. You can learn more about propella.office here.