Back to posts
New Liveability Rating Score - Providing Consumers with Insights into Where to Buy and Invest
October 6th, 2021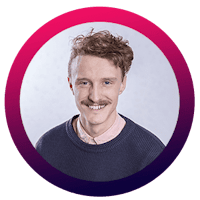 Matt Molony
Rating System for Liveability, Convenience and Connectivity
A new system that rates areas within Greater Melbourne for 'liveability', convenience and connectivity is designed to provide insight to consumers when house hunting on real estate listing and research site, onthehouse.com.au

The system, which applies a score out of 10 using geospatial data from proptech firm propella.ai, measures the connectivity of a local area (or 'mesh block') in relation to a range of amenities all located within a 20-minute walk.

propella.ai's liveability ratings system, which ranked 50 of Greater Melbourne's identified "most liveable" suburbs, listed trendy inner-city Fitzroy in top spot thanks to its walkability, numerous shops and proximity to health facilities. 

Visitors to onthehouse.com.au can see the local area liveability ratings on more than two million Greater Melbourne properties, regardless of whether they are currently on the market or not. 

Properties listed to buy or rent within Greater Melbourne with a liveability rating of 8.0 or higher will be highlighted in the search results of onthehouse.com.au, which is owned and operated by leading property analytics and data company, CoreLogic.

Understanding "Liveability" of a Property Location is a Valuable Insight for Potential Property-Owners
CoreLogic's Head of Data Products James Vaughan said users identified 'liveability' as a valuable insight that would help them assess various locations when looking for a property. 

"Liveability has been identified as a key factor in determining the appeal of an area, and providing these insights to users is designed to help them make more informed decisions, amongst many other factors, about where to buy, rent or invest," Mr Vaughan said. 

"To date, sharing these particular liveability insights on a real estate listing and property research platform is rare, and does not currently exist in the same format on other major portals. We've responded to user requests with this exciting new enhancement, adding to the wide-ranging property insights onthehouse.com.au already offers its audience."

The liveability ratings are designed as a guide on the connectivity and proximity of facilities such as public transport, healthcare services, shopping outlets, schools and parks. 

According to propella.ai's liveability ratings system, Melbourne's top 50 most liveable suburbs range in score from 7.8 for Preston in 50th spot in the city's north to 9.8 for Fitzroy, 3km north-east of the CBD. 

Fitzroy, which had the same overall liveability score as Carlton, East Melbourne and Fitzroy North, topped the list for its more accessible shopping facilities, walkability and access to health services. 

How the "Liveability" Index Works
propella.ai Co-founder and Managing Director Gus McLennan said the company's geospatial team used data and insights from the Australian Bureau of Statistics (ABS) mesh blocks to generate a comprehensive and robust scoring system.

The ABS's mesh blocks divide Australia into almost 370,000 unique and non-intersecting blocks each with their own unique identifying code and data. 

Mr McLennan said propella.ai specialises in using maths and geospatial data to build intricate and targeted insight models to help the property industry solve complex location-based issues.
He said the liveability scores reflected what it means to live within a 20-minute neighbourhood and have easy access to facilities and essential services.

"The scores are largely comprised of two main elements, walking time to a local facility and the number of facilities within a 20-minute walk," Mr McLennan said.

"These scores easily demonstrate the liveability of an area. By looking at each of the different criteria that make up those scores, users can get a deeper understanding of those features that may be more or less important to them."

Mr Vaughan said onthehouse.com.au, with a combination of CoreLogic's comprehensive property data, and now geospatial insights for liveability, is a powerful platform for anyone seeking to conduct property research. 

"Knowledge is power and onthehouse.com.au users have access to valuable datasets dating back 40 years," he said.

"By adding local area liveability scores to the property insights available on our site, we're not only enhancing the user experience but giving them additional tools to become more informed before making what is for some the biggest financial decision of their life." 
Local area liveability scores will be displayed on individual properties with the option to expand on the score once users sign up to OnTheHouse or log in to their existing OnTheHouse profile.  

Liveability Scores Explained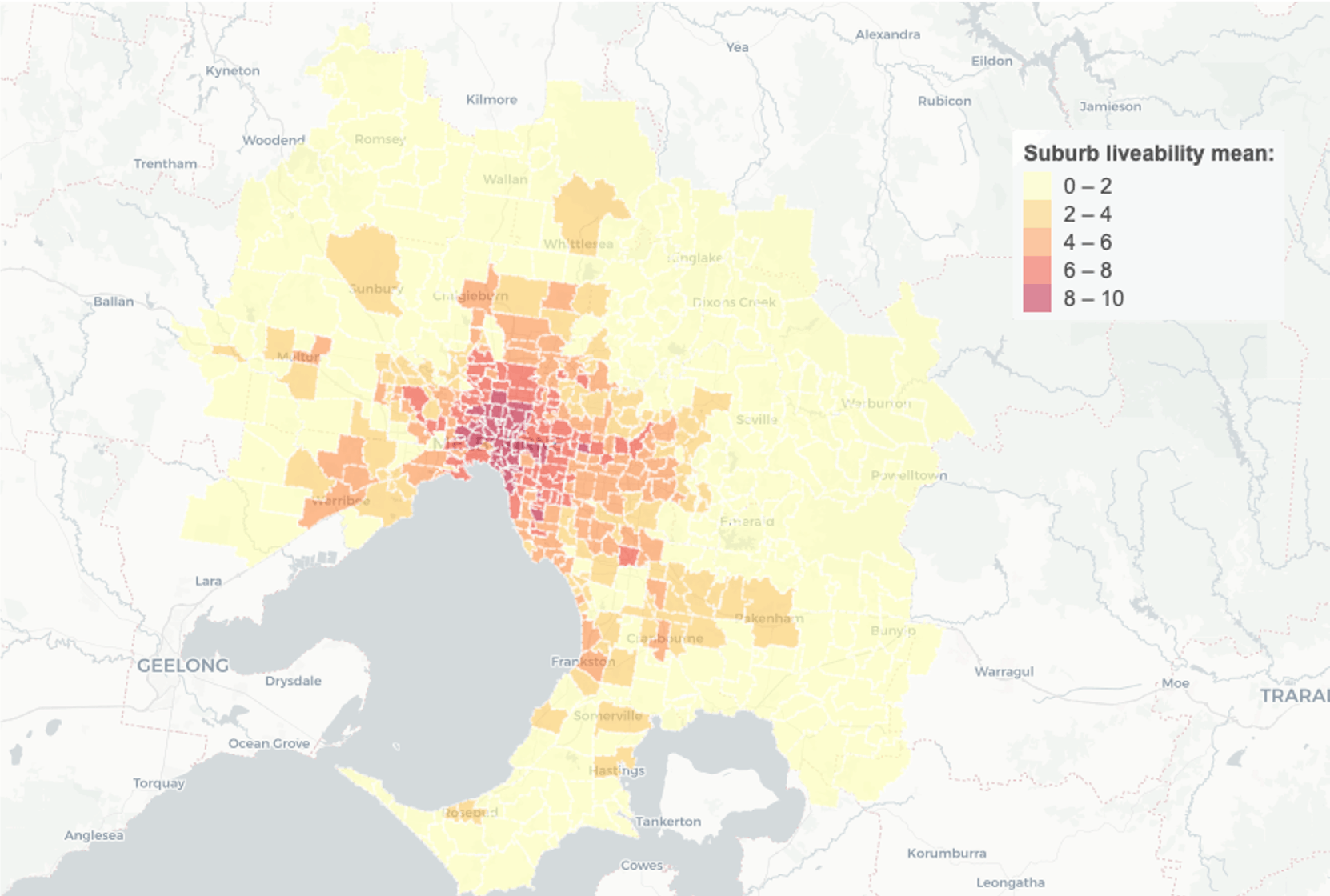 Liveability scores will be a figure out of 10 and will comprise of smaller scores based on:
Parks – Incorporating both the distance to and size of nearby parks.
Health – Incorporating the distance to and number of healthcare facilities nearby. This includes GPs, allied health and specialist practices.
Shopping – Incorporating the distance to and number of convenience, grocery and retail stores nearby.
Public Transport- Measures the distance to and number of public transport options. The proximity to train stations is ranked higher than the proximity to bus and tram stops due to the typically greater mobility offered by train transport.
Schools – Measures the distance to and number of primary and secondary schools nearby.
Walkability – Measures the walkable accessibility of the neighbourhood through roadside footpaths. A higher walkability score indicates a large proportion of the neighbourhood has footpaths compared to lack of footpath connectivity.
Figure 2 below, shows an example as to how the overall liveability scores are devised.

propella.ai and Liveability Metrics
propella.ai is a geospatial analytics company that specialises in providing solutions for complex locational problems. As part of our research, we have taken on the task of automating the measurements associated with liveability – of which the 20-minute walkable neighbourhood is central.
We can map, calculate and compare walkability around ANY location within Australia – whether it be a retail or commercial precinct, a railway station, an individual house, a vacant lot, or an entire Local Government Area. We are particularly excited about having developed a methodology to determine "walkability" metrics for large cities such as Melbourne, Sydney or Brisbane. We can also provide similar distributions for smaller cities such as Goulburn, Ballarat, Launceston or Townsville.
You can read more about how we devise liveability scores using "walkability" in our blogs:
For further information on this subject, please contact us @ propella.ai/contact.