Commercial office buildings
In a time when remote working has become the norm, propella.ai is using unique insights and data to help asset managers improve customer experience, drive tenant retention, and encourage workers back to the office.
Office Analytics
Make the office more than just a place to work.
For corporate asset managers, your tenant is your customer. And attracting and retaining them is more competitive than ever before.
Offices are now expected to be workplaces, communities, social hubs, and convenience centres - all rolled into one. This requires a deep understanding of the people who use the building and a profound appreciation of the complex ecosystem within which the building resides.
It's time to gain a competitive leasing edge. By utilising big data, machine learning and propella.ai's proprietary technologies, we can provide data-based insights to help asset managers and owners:
Better understand your customers
Learn how your asset is being used
Understand the area around your asset
Get the retail right within your asset
We've worked with Australia's largest institutional property investment and development companies.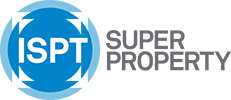 Custom Reporting
We give you the actionable insights so your team can make the right call.
Our custom reports provide deep customer insights and location intelligence through the use of big data and artificial intelligence.
Each report is individually prepared by our team of expert data scientists and property analysts.