Operating retail shopping centres is difficult in the current environment. While operators may have visibility over key metrics for the centre, they often have little understanding of where their customers are coming from, and who they are. Gain a deeper understanding of your customers, the trade area for your asset, and how you stack up against your local competition, to help support your asset management, leasing activity and marketing strategies to attract and retain customers and tenants.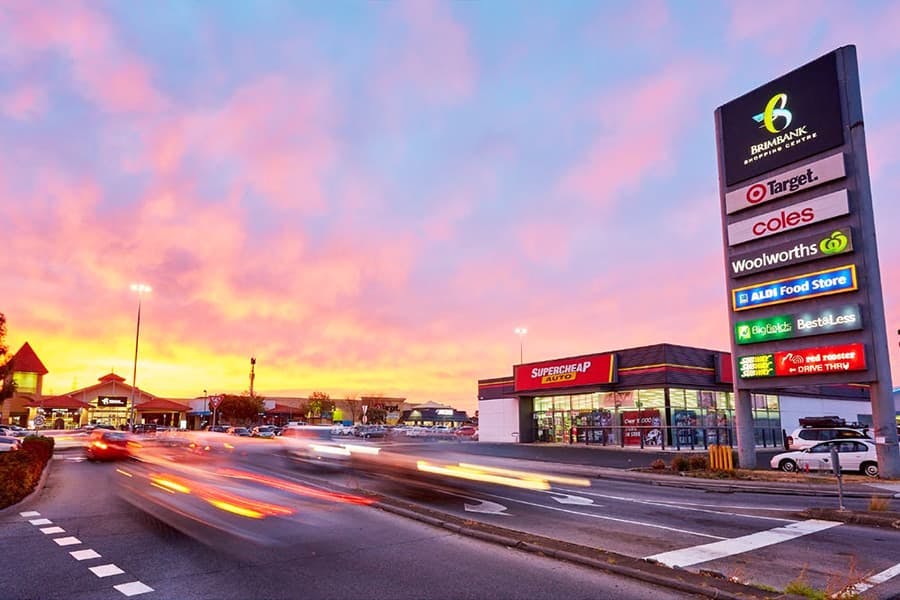 For Asset and Portfolio Managers
Go beyond shopping centres metrics like MAT to understand more about the customers visiting your centre and the local competition.
Where are the customers coming from?
How localised is the derived trade area for your centre?
How does the trade area compare to the competition within the area?
How many customers are visiting other retail precincts in addition to yours?
This can inform your local area marketing strategy.
Retail Customer Analysis Showcase
Learn how our platform can analyse the customers within a retail site, through this showcase video featuring hospitality venue Welcome to Thornbury.
Customer Profiling
Gain a deep understanding of your customers by utilising our:
Customer visitation heat mapping within your centre
Customer visitation analysis - Historical (weekly), Day of Week and Hour of Day profiles
Home location mapping
Trade area derivation (using customer home locations)
Customer demographics profile
Psychographic profiling of customers using Roy Morgan Helix Personas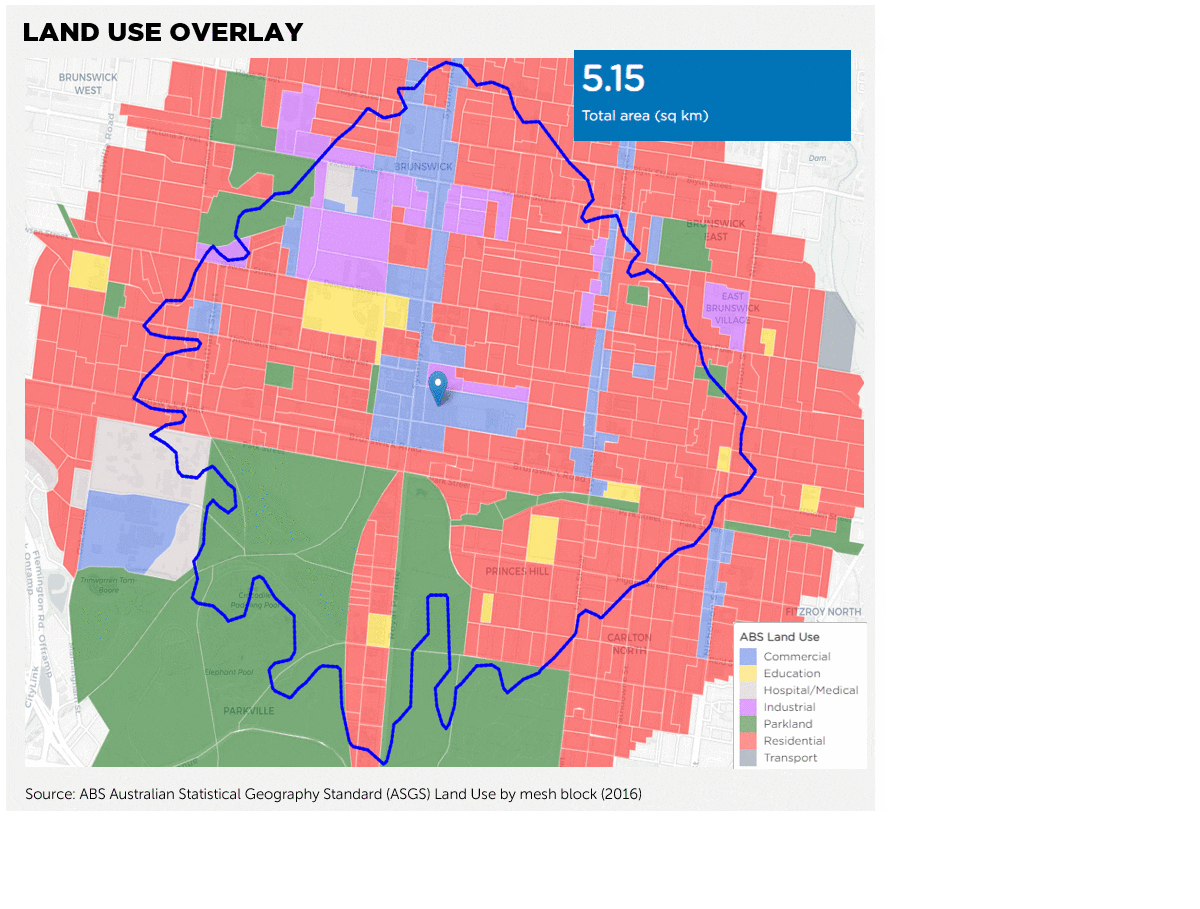 Location Intelligence
Understand more about the commercial ecosystem within which your centre currently operates through:
Resident, worker and visitor analysis of the local trade area
Retail supply analysis
Retail supply/demand modelling and category recommendations
Food & Beverage analysis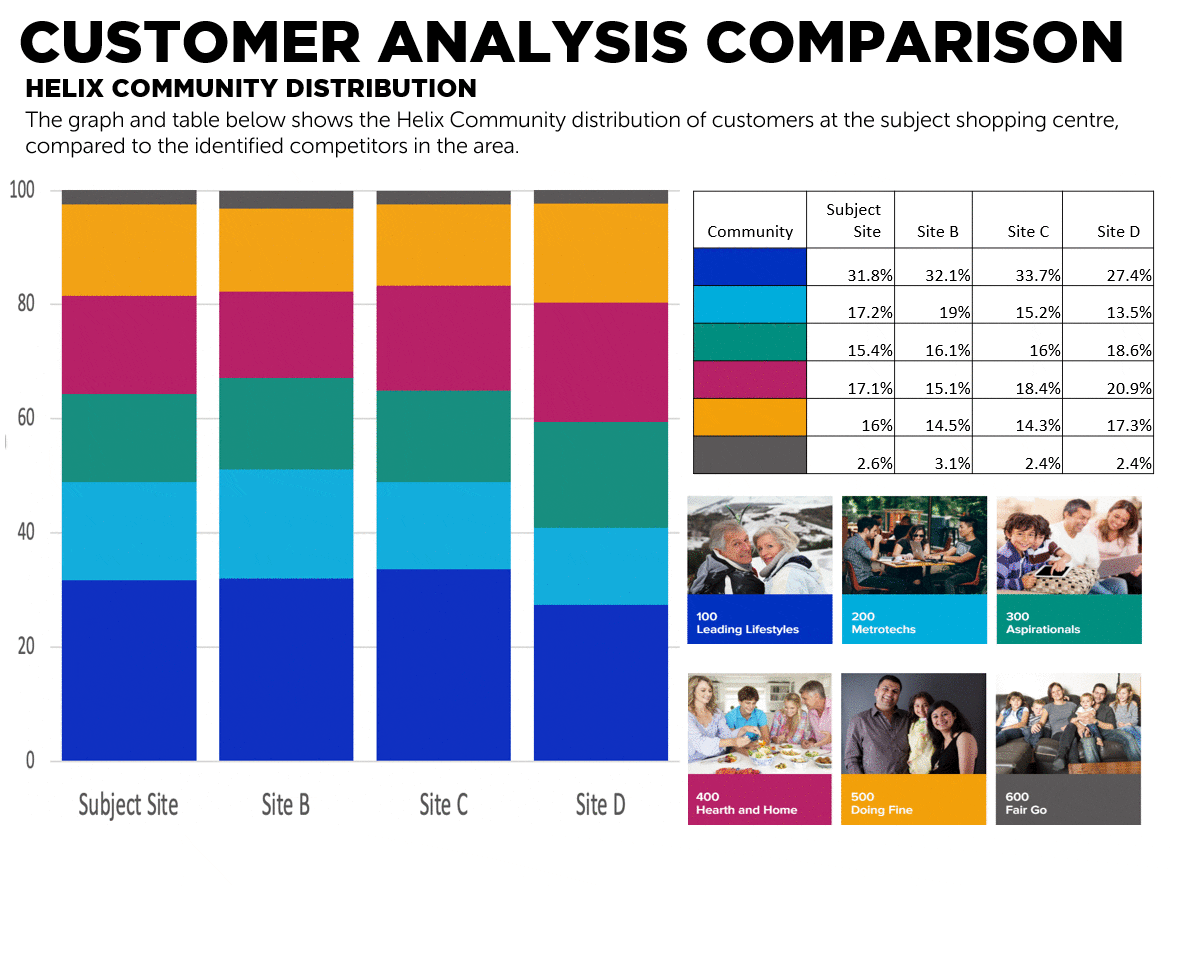 Competitor Analysis
Analyse your local competing centres to understand what type of customers they are attracting and their derived trade area. Then compare this to your centre to determine potential markets you are missing out on. View comparative analysis on:
Trade areas
Customer visitation
Customer profiles
Key metrics
Customer loyalty
Understand your customer needs and trade area opportunities