Register Now
analytics platform
Data solutions & analytics

for property professionals.
Utilise the power of big data and AI to uncover intelligent customer and location insights that maximise asset value for your properties.
We've worked with Australia's largest institutional property investment and development companies.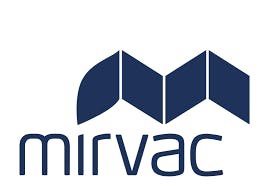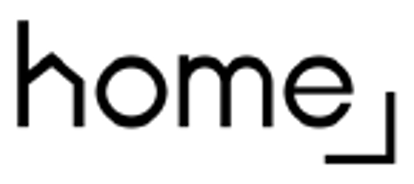 Better understand your city, precinct and asset
By increasing the value your assets provide to those who use them, you can increase the value of the assets themselves.

Whether your asset is an office building, a build to rent development, a retail precinct or a community asset, the right data can provide unparalleled insights to inform how you plan for and manage your properties.
propella.ai's ai-enabled analytics tools and property data solutions can help you:
Better understand your customers

Learn how your asset is being used

Understand the area around your asset

Get the retail right within your asset
View your asset and customers from every angle
We provide property data & analytics solutions across multiple sectors to maximise asset value - whether you're looking to optimise an existing asset or planning a new development.
Valuable insights, no matter your objective
How does your asset fit into the environment around it? Utilise smart data and AI to get to know your customers, how they use your asset, and even the details and movements of the precinct in which it sits.
propella.ai delivered deep insights about our target office tenants and trade area that will help inform our building design, amenity & services and leasing strategy going forward for the development of 600 Lonsdale Street.

At V-Leader, people are at the heart of everything we do and our aim is to create a place of the highest quality that will enrich both individual lives and entire communities.
OFFICE ANALYTICS PLATFORM
Introducing
Subscribe to instant, up-to-date insights on commercial buildings and precincts that enable your teams to make smart, data-led decisions.
Always stay one step ahead
The commercial office environment is constantly evolving. Specifically, the recent adoption of hybrid and remote working has changed how office space is utilised, altered the commercial ecosystem, and created new challenges for commercial property professionals.
The pressure is on property teams to correctly position their assets and developments, create the right customer experiences, attract and retain office tenants, and, ultimately, drive asset value.
propella.office is a cloud-based software service that provides access to unprecedented insights into office building workers, and the trade area that is servicing those workers.
Using targeted, real-time data and AI, propella.office gives Asset, Development, Acquisition, Customer Experience and Marketing Managers the competitive edge when assessing, strategically positioning, leasing and managing their properties.
The insights you need, when you need them
Worker Activity

allows comparison of worker activity levels between office buildings and the CBD average, irrespective of building size and vacancy level.

Home locations

derives the approximate home locations of workers to better understand commute modes and times and assess the accessibility of your building in comparison to competing buildings

Psychographic analysis

links Roy Morgan's Helix Persona profiles to the office buildings' worker cohort to determine their attitudes and preferences.

Demographic analysis

generates a demographic profile of building workers to determine details like age and income levels

Worker movement

identifies popular nearby retail precincts, public transport nodes and public spaces being frequented by workers from a building to help inform retail strategies and ground floor lobby designs.

Trade area

defines a 7-minute walking trade area around all building assets to determine main industries, key hotspots, and identify local residents.

Retail analytics

provides insights on over 30 different retail categories in your trade area to help you plan your retail strategy.
Targeted Analysis
Select a building, pick a date range and generate immediate insights about the buildings tenants and location.
Precinct-based Subscriptions
Only subscribe to the cities and precincts you need
Exportable Insights
Export the data you need for reporting and presentations with each individual insight available to export as a PDF or CSV.
Organisation Accounts
Give every team member individual and customised access.
De-identified Data
We use de-identified mobile location data that never includes personal information and is fully compliant with relevant privacy laws.
Mobile-enabled
Configured to support mobile devices, get access to key insights anywhere, anytime.
Keen to hear more about propella.office?
Book a propella.office product demo with our team.
Book a Demo
Frequently asked questions
From the blog
Keep up with the latest insights and developments across the property industry.